GO TO THE CHILDREN"S MUSEUM!
Here is a last minute idea for today.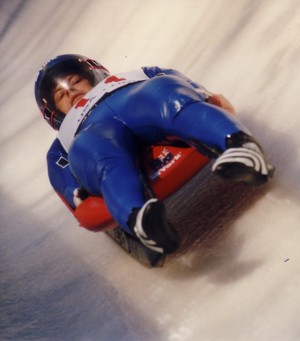 On Saturday, Jan. 14 from 11 a.m. to 3 p.m., Terre Haute Children's Museum guests will have the opportunity to build and decorate a small-scale single luge and learn about the science of luging.
With the help of Rose-Hulman Institute of Technology Homework Hotline tutors, guests will build a luge and then test their luge on simulated luge tracks. Guests will make predictions about how surface type, shape of their luge, wind resistance and angle of the slope of their track will impact the speed of their luge. They will then test their predictions by conducting several simulated luge runs and draw conclusions about the effects of physical forces on the sport of luging. While participating in this activity, guests will have the opportunity to learn more about scientific terms, such as acceleration, deceleration, friction, gravity and velocity.
A luge is a small one- or two-person sled, and lugers sled face up and feet-first. Luge is also the name of an Olympic sport. Of the three Olympic sliding sports, which include bobsleigh and skeleton, luge is the fastest and most dangerous. Lugers can reach speeds of 87 mph.
Rose-Hulman Institute of Technology's Homework Hotline is a free math and science tutoring service for Indiana students. A free community service since 1991, the program provides tutoring via a toll-free phone call (1-877-Ask-Rose). Tutors are Rose-Hulman college students who are recommended by faculty and selected for their technical knowledge and their ability to communicate clearly. The Homework Hotline reinforces math and science concepts and helps students develop better problem-solving skills.
The luge activity at the Terre Haute Children's Museum is free for members of the Terre Haute Children's Museum and free with paid museum admission for non-members. Admission to the Terre Haute Children's Museum is $7 for adults and children 2 and older. Admission for children up to 24 months is free. For more information about the activity, and other activities coming up at the Museum, call
812-235-5548
, email
info@terrehautechildrensmuseum.com
, or visit
http://www.thchildrensmuseum.com/
.